Pamela Rosenkranz
No Core
2013
Edited by Katya Garcia-Anton, Gianni Jetzer, Hilke Wagner, Quinn Latimer, Pamela Rosenkranz
Texts by Alex Kitnick, Robin Mackay, Reza Negarestani
No Core
is the first monograph on the increasingly celebrated oeuvre of Pamela Rosenkranz (born 1979). Rosenkranz seeks to collapse the meaning of the artwork into the meaninglessness of pure materiality. In challenging these conditions of art, she activates a contemporary form of nihilism. From paintings produced from the foil of emergency blankets or Ralph Lauren-branded latex paint and soft drinks, to plastic water bottles filled with skin- or urine-hued liquids, to a monitor featuring an approximation of and challenge to Yves Klein blue, Rosenkranz's artworks take aim at the empty centers of history, politics, and our contemporary culture as a whole.
Hardcover
192 pages with 95 color illustrations
Published by Swiss Institute Contemporary Art, with JRP | Ringier, Centre d'art Contemporain Geneva, and Kunstverein Braunschweig.
Price: $ 50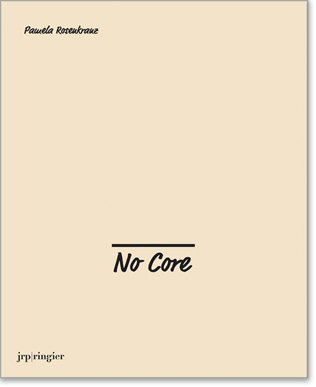 ORDER
Issue No. 3 – September 2012
John M Armleder – Selected Furniture Sculptures
2012
Text by Bob Nickas
15 pages with gatefold
Designed by Li Inc.
Price: $ 5
ORDER
Issue No. 4 – November 2012
Amy O'Neill HLUSA
2012
Interview with Amy O'Neill, Gianni Jetzer, and Piper Marshall
38 pages with cover fold
Designed by Li Inc.
Price: $ 5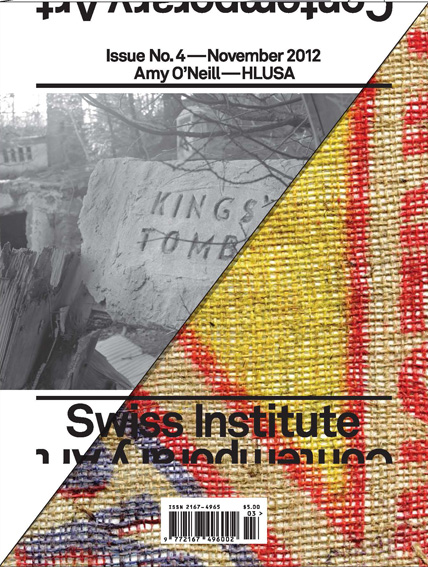 ORDER
Hannah Weinberger
Le Moi Du Toi
2012
Texts by Fabrice Stroun, Fabian Schoenheich, Tenzing Barshee
Interview with Hannah Weinberger, Piper Marshall, and Gianni Jetzer
Hannah Weinberger (b.1988) is known for conceiving and conducting of live performances. Incorporated into the context of group exhibitions, these works are collaborative, co-performed and co-produced with peers as ephemeral, one-time events during which all those who have contributed to an exhibition participate. The resulting soundtracks are a tangible product of collective effort, celebrating and laying bare community involvement. This book discusses Weinberger's work as installation, performance, and event.
16 pages
Designed by Marietta Eugster
Published by Swiss Institute / Contemporary Art
Price: $ 5
ORDER
Issue No. 2 – May 2012
Painting and Jugs – Bastien Aubry – Linus Bill – Dimitri Broquard – Adrien Horni
2012
Text by Gianni Jetzer
17 pages
Designed by Li Inc.
Price: $ 5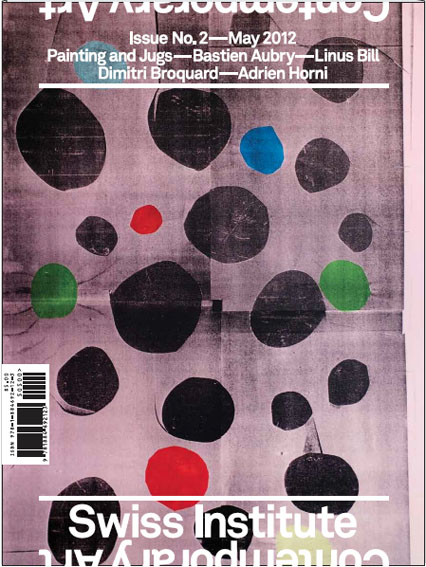 ORDER
Issue No. 1 – March 2012
Heart to Hand – Jimmie Durham – Nicolas Party
2012
Text by Jimmie Durham, Gianni Jetzer, and Mara Hoberman
17 pages
Designed by Li Inc.
Price: $ 5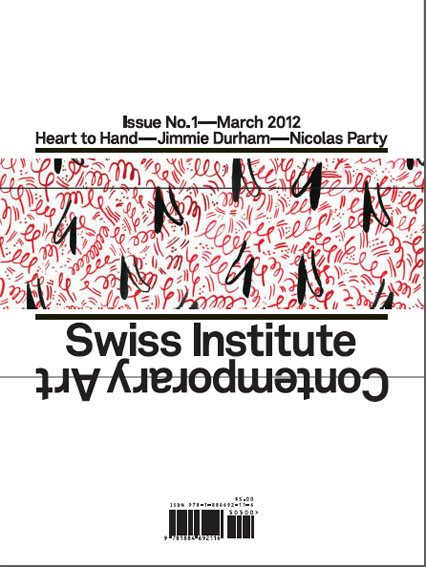 ORDER
Pierre Vadi
Hotel
2012
Texts by Jill Gasparina, Vincent Pécoil, Stephan Schoettke
In his installations, objects, and maps Pierre Vadi (born in 1966, lives in Geneva) highlights moments in which reality seems to flee from itself, and everyday life is transformed into a frequently ironic décor with a complacent touch.
Hardcover catalog with dust jacket
191 pages with 105 color plates
Published by Triple V
Price: $ 50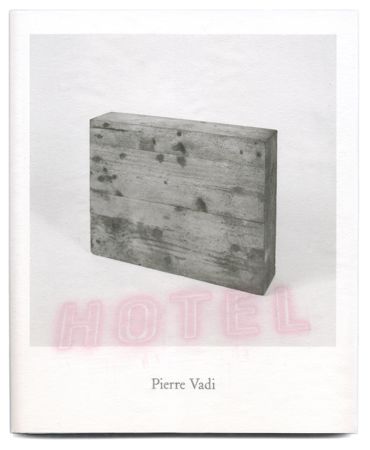 ORDER
Jean-Frédéric Schnyder
Landscape
2011
Introduction by Gianni Jetzer
56 pages, 35 color plates, hardcover
$20
ISBN 978-1-884692-10-9.
OUT OF PRINT
Price: $ 0
ORDER
Shadow Fux
Rita Ackermann Harmony Korine
2011
Text by Richard Flood, Antoine Catala, Gianni Jetzer, Piper Marshall, Cameron Shaw
Separately renowned in their respective mediums of film and painting, Harmony Korine and Rita Ackermann meet in their mutual affection for unorthodox, mischievous beauty, and more specifically in the creation of psychologically jarring figures amplified through fragmented narratives.
Shadow Fux
documents the artists' first collaboration. Taking Korine's recent film
Trash Humpers
(2009) as its point of departure, it features large-scale works in which Ackermann and Korine have collaged, painted and drawn over stills of the film's beguiling young bodies with old faces. Generated through a call-and-response method,
Shadow Fux
illustrates the importance of cutting to both artists' works. Additionally, it presents short texts by Korine, as well as previously unpublished deleted scenes from
Trash Humpers
.
Hardcover catalog
124 pages, 3 leaf stapled inserts, silkscreened end papers, 29 color, 34 black and white, and 12 duotone illustrations.
Published by Swiss Institute / agnès b.
NOW AVAILABLE!
Price: $ 40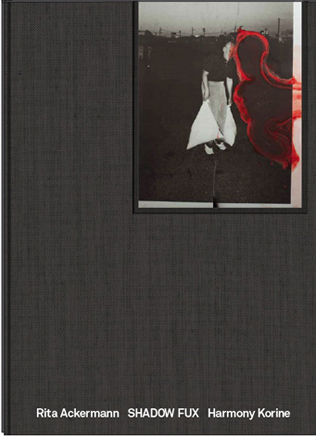 ORDER
Karlheinz Weinberger
Jeans
2011
"Mr. Weinberger's subjects, mostly young men in the '50s and '60s, interpreted American style in ways both fascinating and bizarre." -New York Times
"Mixing American pop culture fashion with their own over-the-top accents, the 'Halbstarke' youth made giant belt buckles and DIY denim look good, in a way only charming delinquents can (imagine Elvis meets Brokeback Mountain, with an eccentric Euro edge)." -W Magazine
An unsung pioneer of vernacular photography since the Fifties, Weinberger captured a young generation of Swiss rebels who were greatly influenced by American culture. For most of his adult life, Karlheinz Weinberger (1921-2006) worked in the warehouse department of the Siemens-Albis factory in Zurich. In his free time, he escaped his job's monotony by immersing himself in photography. The images in this publication—a facsimile of a self-designed portfolio that Weinberger made in the mid-1950s—showcase the evolving documentary style that would define much of Weinberger's later work. "Jeans" focuses on individual portraiture and his fascination for men in blue jeans, an article of clothing whose scarcity in post-war Switzerland and close association with American pop stars implied more than just a fashion statement. Blue jeans were a badge of status, differentiation and rebellion for working class Swiss boys and girls dissatisfied with the conservative climate of the day.
Hardcover portfolio
55 pages, 54 b/w images
Published by Swiss Institute / Contemporary Art, New York; Presentation House Gallery, Vancouver; Museum für Gegenwartskunst, Basel
Available now!
Price: $ 45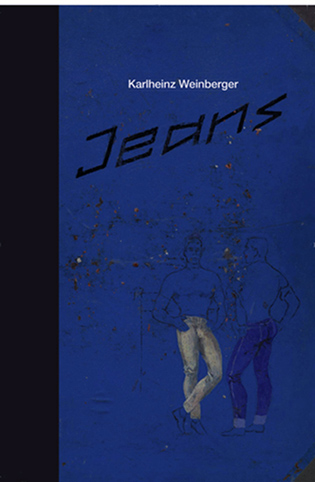 ORDER
Richard Phillips | Adolf Dietrich
Painting and Misappropriation
2010
Texts by Beatrix Ruf, Richard Phillips, and Dorothee Messmer
Introduction by Gianni Jetzer and Markus Landert
This lavishly illustrated book brings together contemporary paintings by the American artist Richard Phillips and historical paintings by Swiss artist Adolf Dietrich (1877–1957, lived in Berlingen). The encounter results in a complex, multi-layered dialogue beyond categorizations. Pushing the boundaries of appropriation to the extreme, Richard Phillips has repeatedly painted after Dietrich. Since 2003, Phillips has defended the modernist tendencies of Dietrich, as illustrated in both his paintings and in his thoughtful catalog text. The symbiotic coupling enhances the classic qualities of Richard Phillips' paintings in their contemporary grandeur and reciprocally makes evident the radical nature of Adolf Dietrich's compositions.
Hardcover catalog
88 pages with 57 illustrations.
Published by Swiss Institute / Contemporary Art
Price: $ 40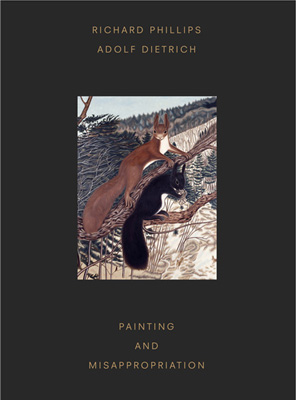 ORDER
Under Destruction
2010
Texts by Barbara Casavecchia, Boris Groys, Martin Herbert, Justin Hoffmann, Gianni Jetzer, Piper Marshall Chris Sharp, Roland Wetzel, Michael Wilson
In 1960, the Swiss artist Jean Tinguely was asked to build a sculpture to be installed in the Sculpture Garden of New York's Museum of Modern Art. In collaboration with other artists and engineers, he constructed the self-destructive machine Homage to New York, which operated for 27 minutes during a public happening. It was an homage to the energy of a city that keeps recreating itself. To commemorate the 50th anniversary of Tinguely's action, the Museum Tinguely in Basel and the Swiss Institute in New York will mount a group show entitled Under Destruction, presenting today's aesthetic potential of destruction. 20 international artists investigate the role of destruction in contemporary art. Reflected from different angles, destructivity can be anything ranging from a creative act to a memento mori of the environment, from prosperity trash to a poetic transformation. Fifty years ago, the focus was the vision of an apocalypse through atomic wars. Today, the many different works are primarily inspired by critical evaluations of consumerism and surplus production.
Artists: Nina Beier + Marie Lund, Monica Bonvicini, Pavel Büchler, Nina Canell, Jimmie Durham, Alex Hubbard, Alexander Gutke, Martin Kersels, Michael Landy, Liz Larner, Christian Marclay, Kris Martin, Ariel Orozco, Michael Sailstorfer, Arcangelo Sassolino, Jonathan Schipper, Ariel Schlesinger, Roman Signer, Johannes Vogl
Hardcover catalog
136 pages with 100 illustrations
Published by Distanz Verlag, Berlin
Price: $ 40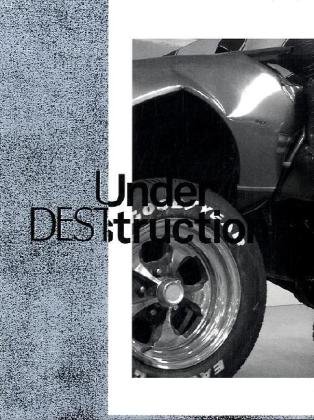 ORDER
REGIFT
Gift box catalog
2009
On invitation of Swiss Institute, New York artist John Miller curated REGIFT, a group show that includes 23 artists, all whom contribute work on the subject of gift exchange.
The corresponding catalog is a gift box wrapped with a silver bow; it includes a stapled booklet with texts by John Miller, Nic Guagnini, and Joshua Decter; 12 color plated postcards that you can send to your besties, and the newest editions of Mike Kelley and Louise Lawler.
Gift box catalog
24 pp, 12 color plate postcards, editions by Mike Kelley and Louise Lawler
Size: 18.4 x 13.3 cm
Price: $ 25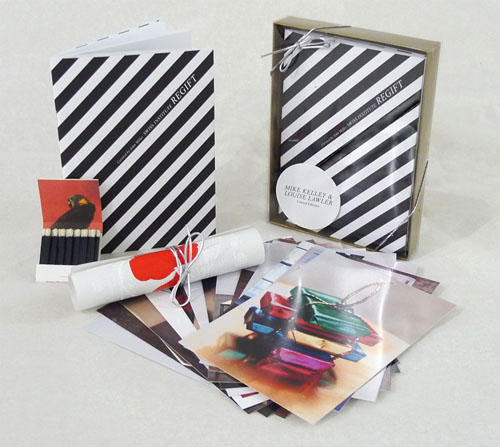 ORDER
MODERN REASONABLE
DELTA
2008
The catalogue-ep for the exhibition
DELTA
by Pierre Vadi.
Modern Reasonable is Christian Pahud & Francis Baudevin
Distributed by Hard Hat, Geneva
Cover design: Schönherwehrs, Geneva
Price: $ 25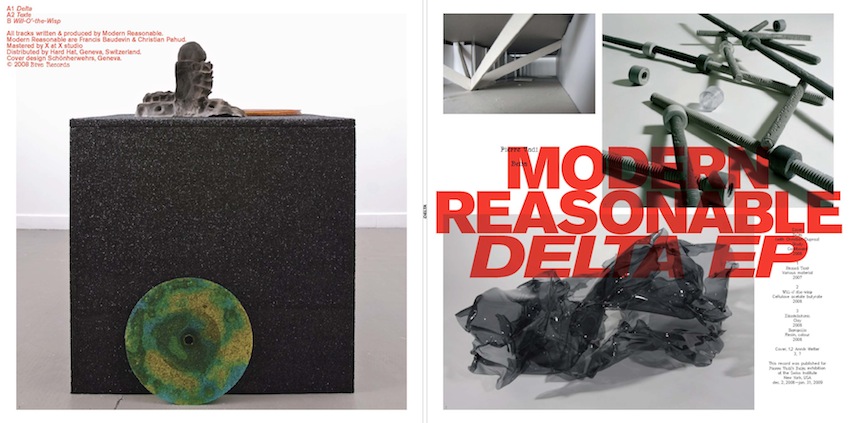 ORDER
MANON- A PERSON
A Swiss Pioneer of Body and Performance Art
2008
The Swiss artist Manon has been a pioneer of female body and performance art since the 1970s. Manon—A Person is the first comprehensive study of this groundbreaking contemporary artist, featuring the entire range of her work, from the first fetish images and installations to a set of recent—and previously unseen—photographic series.
English edition ISBN 978-3-85881-712-9
278 pages
134 colour and 137 b/w illustrations
19,5 cm x 27,5 cm
hardcover
Price: $ 75
ORDER
SHIRANA SHAHBAZI
MEANWHILE
2007
Shahbazi shoots images including portraits, still lifes and landscapes and often uses them as source material not only for photographs but also for paintings, billboards or handmade carpets. By altering the scale and transposing the imagery into a new medium or a style associated with another culture, she subverts viewers´ expectations and explores the complexity of identity.
Lavishly illustrated, the publication focuses on Shirana Shahbazi's photographic works with essays by Kate Bush, Gianni Jetzer, and Ali Subotnick. Published by JRP Ringier in collaboration with the Barbican Art Center, London and the Swiss Institute, New York
64 pages
20.5 x 28.6 cm
Price: $ 29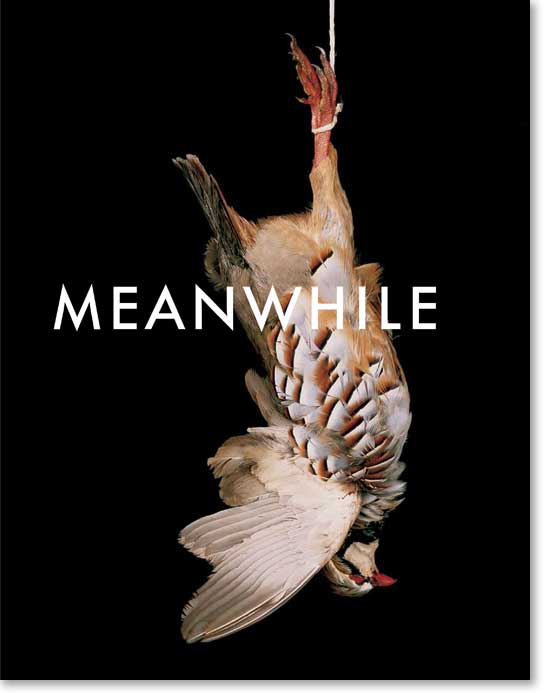 ORDER